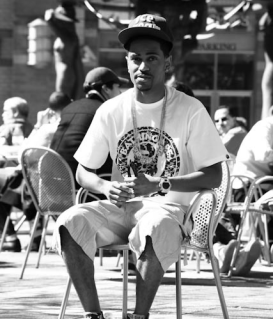 Done studying, and I finally have my last exam tomorrow. I'll tell you this, it's been a long week, but I feel like I made it. And now that my obligations at school have passed, I'm back to the music. A track off Big Sean's
Finally Famous
seemed to fit so well.
The track,
Made It
also features fellow newcomer
Drake
. Not only do you get a great Drake hook, but he hits you with a verse right off the bat. Big Sean finishes off the song in G.O.O.D. music fashion. The production was done by WrighTrax alongside Kanye West. I'm curious to see how the album turns out, dropping sometime later this year.