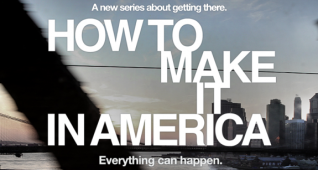 You know when you find one of those songs that you know you can just play on repeat and not get sick of. Well for me, I found that in Aloe Blacc's track
I Need A Dollar
. I don't know much about this artist, but he hails from California and has actually been in the industry for a while.
What I like most about this song is the old school feel it has. With the music industry today being very single-driven, it is nice to see an artist out there continuing to make soulful music. This specific track was selected to be the theme song for HBO's new series How To Make It In America, which even features KiD CuDi on the cast.
You should take the time to check out the video for the song here, and you can listen and download it below.