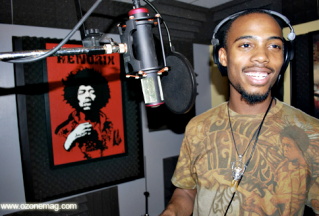 It is no secret that we at A Young G's Perspective are big fans of the newcomer B.o.B. He just continues to impress me as an artist, continually putting out new music. I just recently heard a
Hip-Hop Saved My Life
freestyle that he delivered off the dome and more importantly, just heard another song called
The Biz
. B.o.B switches up the flow from verse to verse and just when you think the song is over, he finishes up stronger than ever.
Below is the video for the
Hip-Hope Save My Life
freestyle and just below that you can listen and download his newest song,
The Biz
.
B.o.B - The Biz
And don't forget that his debut album
The Adventures of Bobby Ray
is slated to be released May 25th
.
It is rumored that Lupe Fiasco, Weezer, T.I., and Eminem will be featured on the album, but even without any star artists, I can see B.o.B doing big things with this.