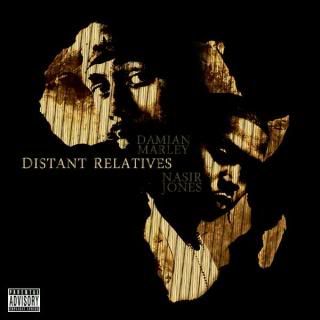 I am extremely excited for the release of the upcoming collaboration between Damian Marley and Nasir Jones. The album,
Distant Relative
s
, is scheduled to be released April 20th. Marley told Rolling Stone in March of 2009 "We're trying to have a sound that's reminiscent of both of us, but not exactly like either."
From what I've heard so far, they are doing just that. One being a rapper and the other a reggae artist, they do their perspectives things on each track but they mesh so well together. When you hear the back and forth bars you realize that this project is something that the two should have done long ago. There is something about their chemistry that only adds to each of their respective talents.
As the name Distant Relatives and the album cover may hint at, the album concentrates a lot of issues in Africa, topics stemming from ancestry to poverty. Regardless of the heavy social commentary, the tracks below do not cease to entertain. Be on the look out for features from Stephen Marley, K'Naan, and Snoop Dogg.