Prominent hip hop mogul
Jay-Z
describes him as a "breath of fresh air" in a new hip-hop world characterized by mainstream pop and glamour, a sharp contrast with the widespread lyricism-focused rap of the 1990s, and critics have called him the "hip-hop Generation Next vanguard." That's quite the intro, eh.
Now, as you may have previously read, I was lucky enough to attend a Lupe show last Thursday. It was definitely an awesome show, especially seeing as many rappers really don't perform well live and usually sound terrible to say the least. The energy got up and stayed up throughout the whole show and the crowd got into it. I'd also like to make note of the fact that Lupe apologized to his fans for being sick, but went on with he show with no less energy.
Here are some pictures I had taken via cell phone: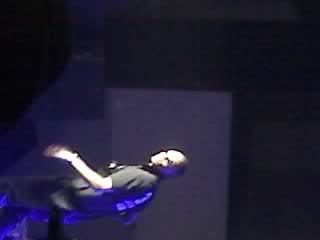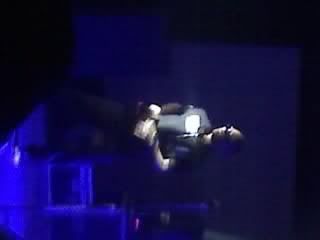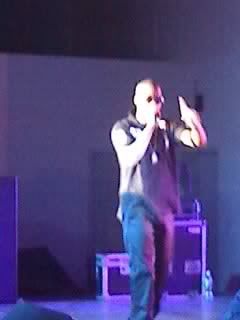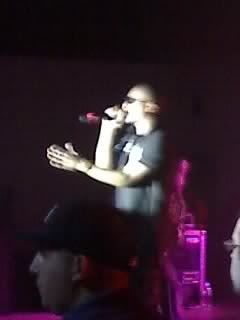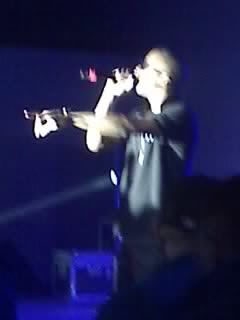 Here's some grade A Lupe music to accompany his grade A live show.
Mixtape Tracks
Outty 5000
(right click, save as)
Switch
(right click, save as)
We On
(with Gemini, who helped keep the show going while Lu' got himself some cough drops)
Cold Blooded
Us Placers
(via CRS)
Bottom, Top
(Pre-The Cool)
Food & Liquor
Kick, Push
I Gotcha
(unconventional remix)
Daydreamin'
(right click, save as)
American Terrorist
(right click, save as)
The Cool

The Cool Album Sampler Track
The Coolest
(newest track yet)
Dumb It Down
Superstar
I think we're set for now. If you're lookin' for any specific tracks off most of his work or joints he's featured in, just let me know and I'll be more than happy to share.