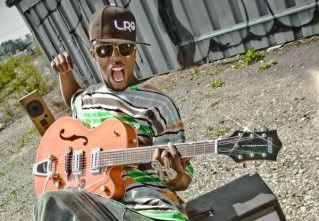 One of my favorite new artists is without a doubt Atlanta's very own B.o.B. It's like I can't get enough of him, and everything he comes out with seems to be more innovative and straight fire. I'm not the only one that feels this way either - even my fellow blogger Mr. Evans is featuring B.o.B in his Who's Next feature as artist number seven.
Not to steal any thunder from his upcoming post, but I felt the need to share with you some unreleased Bobby Ray circa 2007. Even before the new mixtapes and all the hype he was doing it big. The song, Paper Chase, is everything that B.o.B is now but three years ago. He was ahead of his time even back then and that's why he is one of the industry's hottest new artists.
B.o.B - Paper Chase
"I just create poems, and throw on some instrumentals."