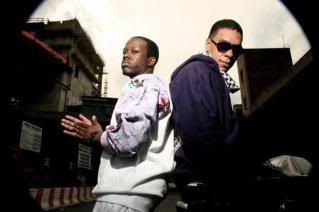 Mr. Evans recently threw up a new track from the underground rap group Kidz In The Hall, featuring the lyrical stylings of Naledge and the production of Double O. The group is touring to promote their upcoming album
Land of Make Believe
, which was released March 9th.
They are currently performing with the likes of fellow rappers Donnis, who was recently admitted to XXL's 2010 Freshman Class, Izza Kizza, and 88-Keys. Together with Kidz In The Hall, they released a track titled after their tour, Crowd Control.
I'm also hitting you guys up with another track off their album which features Chip Tha Ripper and Donnis as well. Fresh Academy may be a track all about boasting and bragging, but they make their point clear.