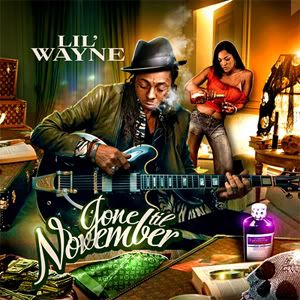 I do not consider myself much of a Lil' Wayne fan. I appreciate everything he has done for the music industry by promoting sales as well as continually making music for his fans. The problem I have is that Wayne has been a talented rapper for a long time, but he is a completely different rapper now than he was a few years ago, when he released tracks like
Hustla Musik
. I can do without all the nonsense flows, but still appreciate a talented artist when I see one.
I heard one track off his most recent mixtape,
Gone Til November
, which speaks to the fact that he will be incarcerated for the next couple of months. This is the same
mixtape title
that T.I. had recently used when he was sent upstate. The track, entitled
We Gone Get Paid
, is a low key Wayne flow, but I definitely enjoyed the song.
For some reason, I have a feeling that even with his incarceration, we are going to be seeing plenty of new, unheard Wayne tracks.