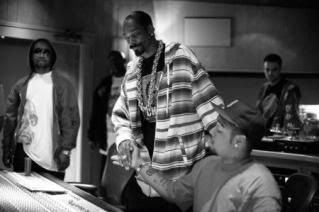 Sticking to the West Coast kick, some of you may have heard of the producer and artist Terrace Martin. He's worked with the likes of
Snoop Dogg
and recently collaborated with two other young talents in the industry.
First is Kendrick Lamar, the kid with the
Dr. Dre co-sign
, who sounds at home over the beat. The second goes by the name CyHi. The most recent
G.O.O.D. Music signee
has made his appearance on plenty of recent Kanye tracks. While at times he leaves me unimpressed, this track shows a bit of his potential.
Definitely a track I'll be playing before heading out this weekend.
Thirsty