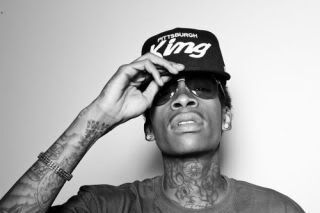 With his album,
Rolling Papers
, coming up, there has been a whole lot of Wiz being released. One of my favorite recent tracks is one that wont appear on the album. I have to admit that the autotune is a bit over the top at times, but
Big Screen
is a hypnotizing track that didn't end up making the
Flight School
mixtape
. The melodic track is everything you would expect from Young Khalifa Man.
"Got me drinking out the bottle, Living for today aint thinking about tomorrow"
Big Screen